Ferritin
Ferritin is a large multi-subunit protein whose main function is to store iron, thus creating a reservoir that the body can use for its multiple requirements.
| | |
| --- | --- |
| Source | Human Liver |
| Form | Liquid |
| Buffer | TRIS buffer containining NaCl and Stabilizers |
| Concentratoin | ≥1mg/mL |
| Purity | Purified ≥70% by SDS Page, Immunopure ≥95% by SDS Page |
| Assay | Assay performed on Roche Cobas c501 |
| Storage | 2-8°C |
| Molecular Weight | 450 kDa |
| Appearance | Clear, amber-red in color |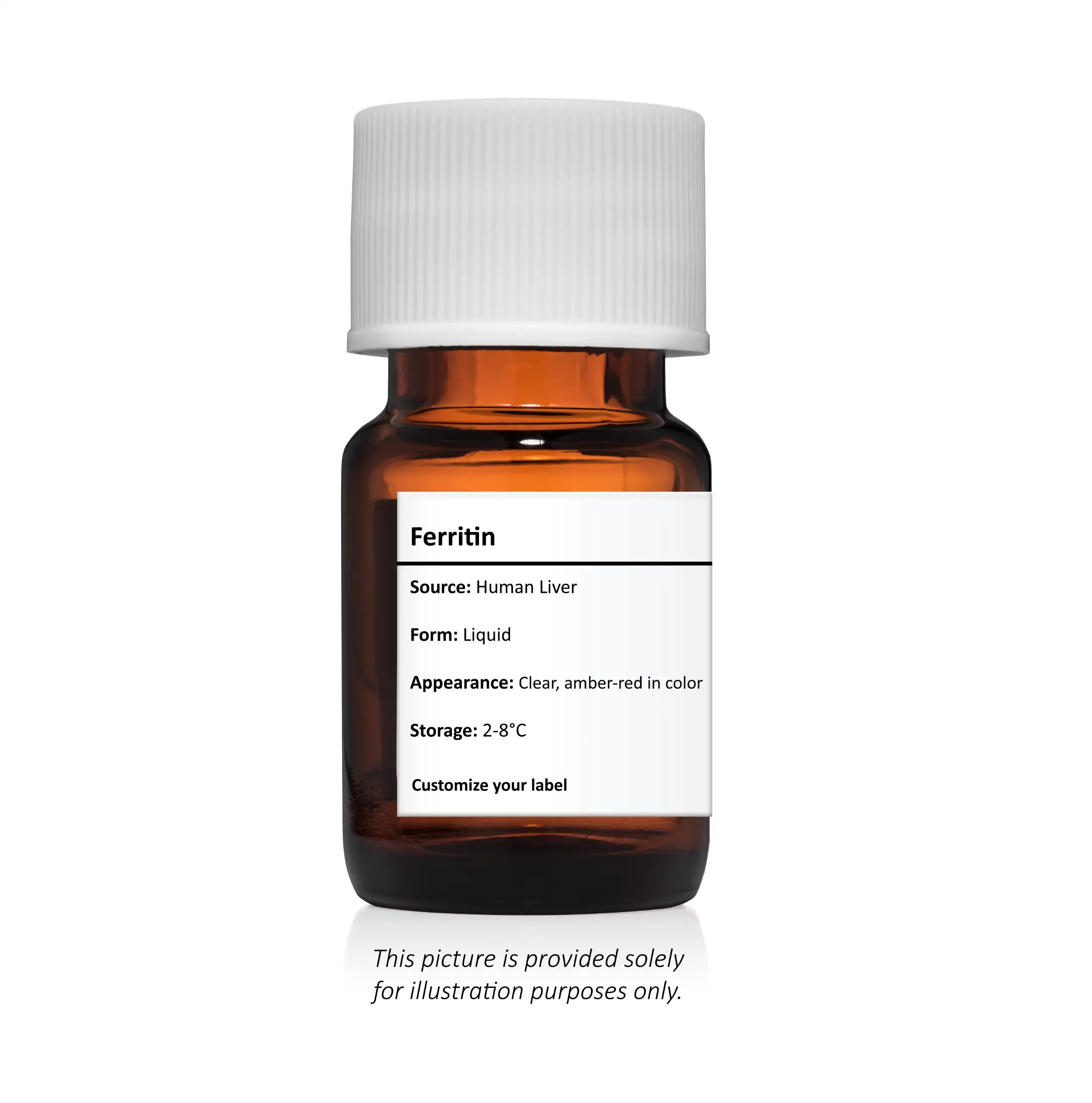 After hemoglobin, the vast majority of iron in the body is stored in the crystalline core of ferritin. While ferritin can be found in all tissues of the body, it's primarily found in the liver, spleen, and bone marrow. Holoferritin is the term used to refer to ferritin fully loaded with iron, whereas apoferritin refers to the protein alone. A partially degraded form of ferritin is known as hemosiderin. Ferritin is a versatile clinical analyte and has the ability to help with diagnosis of some disease and cancers such has Still's disease, neuroblastoma, Hodgkin's Disease, lung cancer, and laryngeal cancer.